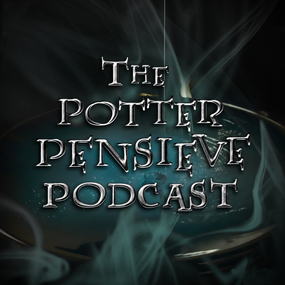 Thio, Heather, Sarah and Adam recording this week with a very in-depth look at chapters 32-35 of Harry Potter and the Deathly Hallows. The climax of our beloved series has nearly arrived! Many topics are discussed, including a heated debate on whether Snape's attraction to Lily was true love or deranged obsession! Or both?? Let us know what you think!
Also, we're still calling for chicken soups and favourite moments to be showcased on our upcoming final episode! Chicken soups can be either written or voice-recordings in MP3! We look forward to hearing / reading what you have to say 
.
DOWNLOAD FROM ITUNES
DOWNLOAD MP3 TO PC (Right / Control click, Save-link)
Email us your feedback to potterpensieve@gmail.com, or via the Contact Page
Follow us on Twitter, join our Facebook group, and leave us a rating on iTunes!